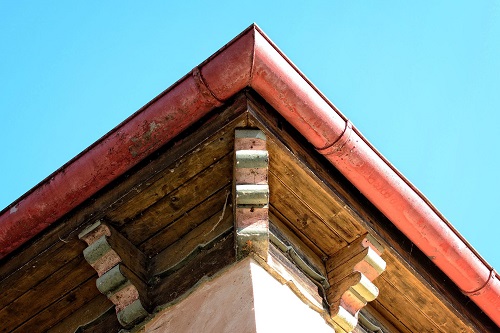 If your home does not have covered gutters, it's worth considering gutter guard options. Keeping your gutters clean ensures proper drainage of rain runoff to avoid damage to your home's foundation. If you're interested in learning more about gutter guard options, here are some of the basic facts to know:
Do covered gutters really work?
Although a covered gutter can't necessarily guarantee you'll be free of issues, it can greatly reduce the amount of time spent cleaning and maintaining your drainage system.
The advantages of using gutter guards
A gutter guard helps in protecting a drainage system from water damage and prevents the spread of waste. Leaves, weeds, feathers and other debris can clog the gutter system quickly and hinder drainage.
Pest populations are also attracted to dripping, dirty gutters and will pose additional risk to your walls, roof and drainage. Installing gutter guards is a simple way to avoid unwanted issues and keep your drainage system clear.
Types of gutter guards
Some gutter guards are made of material meant to trap debris while allowing water to slice through. Micro mesh gutter guards and screen gutter guards are both examples of this concept.
There are also surface tension gutter guards made of metal or plastic, which direct the flow of debris out of the gutter entirely. Surface tension gutter guards, also called reverse curve gutter guards, are generally more costly and trickier to install. Mesh and screen gutter guard varieties are DIY-friendly, affordable and available in dozens of styles and strengths.
Can I put gutter guards on myself?
If your home is only one story tall, installing gutter guards is a relatively simple process requiring basic tools. However, it's safer to opt for professional installation if your gutters are higher than one story.
Gutter maintenance is a key part of protecting your home from the wear and tear of the elements. By using gutter guards, you can avoid serious clogs and make your own home maintenance job much simpler.