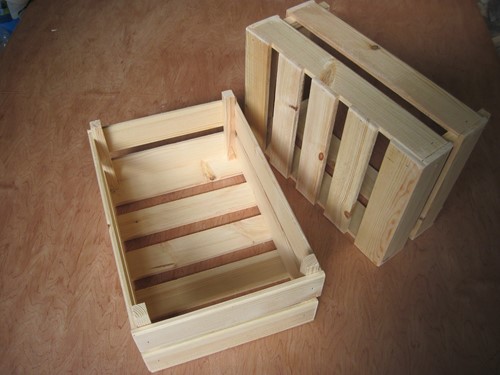 Tables are some of the best furnishings for woodworkers of all skill levels. Whether you're just getting started or have been crafting for years, there's a table design that's sure to be perfect for you and your home. If you're looking to make a wooden table that will add major style for a small price tag, we've put together some ideas to inspire you.
Spool Tables
You can find large wooden spools at thrift stores, recycling centers or even from your local hardware store at a huge discount. While a spool might require some cleanup, they make excellent tables for your deck, patio or indoor space. To make a spool table, we recommend taking the circular pieces off of the base to sand, clean and stain them individually. This will also give you a better chance to remove or hammer down any nails or screws sticking up out of the table surface. Remember to add a layer of moisture protection if you're worried about stains from cups or glasses.
The great thing about making a table from a spool is that it requires very few materials and there is very little building involved. Simply clean and prep and you've got an excellent wooden table for any space.
Pallet Tables
Wooden pallets are a classic source of wood for building your own table. Plans and designs for pallet tables range from elaborate to extremely simple and ultimately the choice depends on the look you want to achieve. For a more modern look, you can use the salvaged wood in a geometric pattern on the tabletop. You can also leave the wood bare for some rustic charm. Regardless of the design direction you choose, it's important to create an even surface that won't lose items through the empty slats. Add a piece of clear glass on top to dress it up or remove and re-attach the wooden planks with some well-placed nails.
Wooden Box Tables
Wooden crates and boxes aren't just excellent storage. You can turn them into end tables in a few simple steps. For an industrial style box table, stain the wood a darker hue and attach chunky metal legs. For a mid-century modern look, opt for hair pin legs and a lighter wood stain. The contrast will add excellent visual appeal and the open box style will provide you with extra storage and a surface space. To further enhance your box table, you can add a wooden shelf on the inside by attaching a piece of wood cut to size.
The size of the box or crate you choose will determine what's possible in terms of interior customization. While some boxes may only hold a book or two, some larger options could have an entire miniature bookcase built in. Get creative with your design and you'll find ways to add your personal take on the idea.
Woodworking and interior decorating overlap in many fun and interesting ways. With some basic skills and power tools you can create and customize nearly anything. With these table building tips, you'll be creating custom furniture you can be proud of.