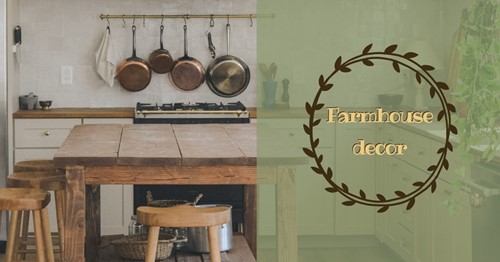 Farmhouse decor is a style that accentuates your living space by pulling out features such as barn doors, exposed beams and beautiful country elements, like subtle floral designs and the classic unfinished wooden table.
But what other elements bring classic farmhouse decor into modern homes? How can you integrate the two? And what elements should you start with for your modern farmhouse decor?
Here are a few quick basics of the farmhouse style and how you can bring them home with perfect balance:
Keep the colors simple
Farmhouse decor relies heavily on neutral colors, such as white, black, beige, tan, soft grays and lightly tinted pastels. Much like the modern contemporary styles, these colors boast versatility and comfort over lavish statements and bold accents.
However, if you'd like to incorporate both contemporary and farmhouse styles to give your home a modern farmhouse feel, try adding pops of blue or accent lines of yellow to pull the styles together.
Relax your textures
When going for the farmhouse aesthetic, try relaxing your textures. Instead of going for rigid angles, luxurious marbles and posh window frames, try easing into natural home decor elements, such as shiplap wall decor or natural fibers for furniture and throw pillows.
For flooring, consider brick with soft exposure marks, wooden overlays that have a soft shabby-chic air about them.
The best part about relaxed textures is they often come in neutral tones and colors, so they can help pull your rooms together with no extra effort on your part.
Let it stay unfinished
One of the biggest markers of farmhouse decor and design is unfinished wood. This element easily applies to a modern farmhouse style by using unfinished wood as a backdrop for mason jar candleholders, modern accent pieces to preexisting wall decor or as a functional focal point, like a coffee or dining table.
The possibilities for unfinished wood applications in both traditional farmhouse style and modern farmhouse design can stretch as far as your vision will take it.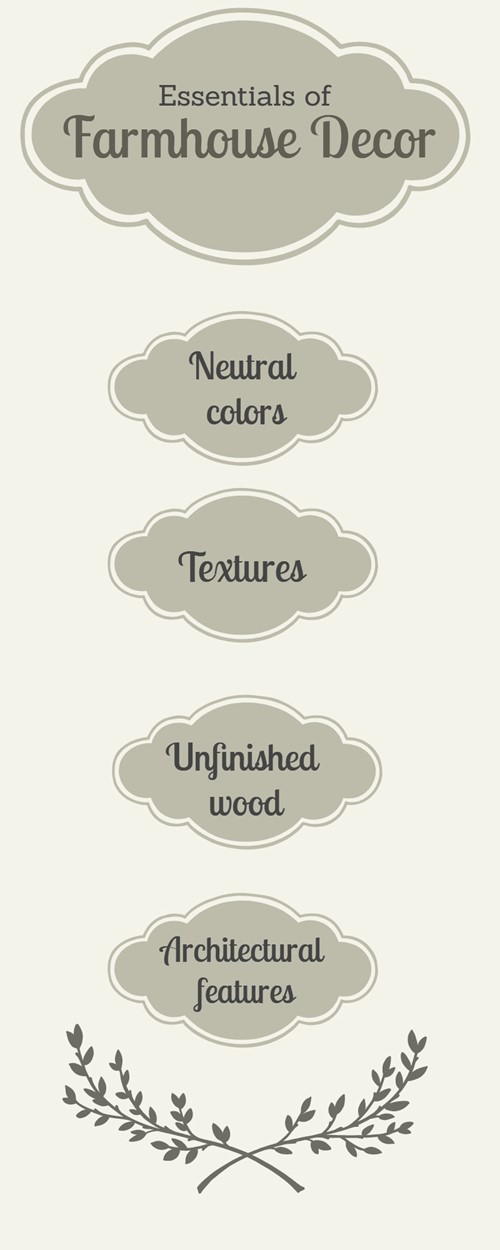 Whether you're in the market for the classic farmhouse feel or just want to spruce up your living area with some modern farmhouse decor ideas, these tips can help you get started. So sit back, bring out the idea notepad and enjoy your favorite beverage while you spark up new ideas for your custom farmhouse style.